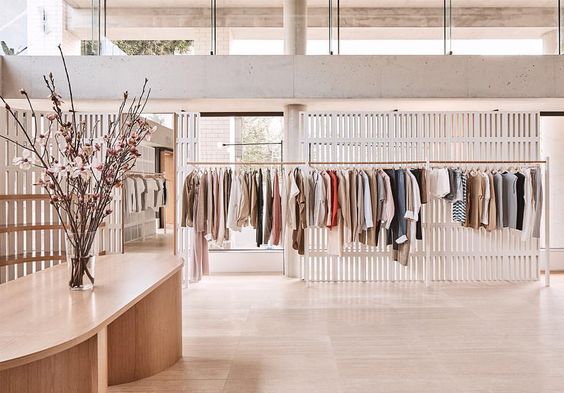 Are you looking to bring your commercial or office space to life? Choosing the right commercial interior designer will not only help you create a functional, comfortable and safe workspace for your business. But in many commercial projects, the quality of the work the designer produces is a crucial element into the success of the project itself. A talented designer will use the right mix of fabrics, furniture, and other accessories and design elements to transform your space into something really special.
There is a lot to consider when choosing your commercial interior designer. Not all designers are created equal, and not everyone you speak to will be the best person for your particular needs. If you haven't obtained the services of a designer before, you might not have any idea of where to start. It can be difficult to find someone you want to collaborate with that you trust will do a fantastic job, that really knows their stuff, and that is easy to work with. And ideally has the experience in the type of commercial area you are looking to work with them for.
 That's why we've put together our handy tips on what to look for when choosing your commercial interior designer…
1 Before Choosing Your Commercial Interior Designer, Decide On The Budget.
It's important to establish the budget you have to work with before you look at designers. Like everything, each designer will have different price points dependent on numerous factors. Having a clear idea of how much money you have to work with will help you narrow down your options to start with. Also, a good commercial interior designer will factor in your budget allocation from the beginning, and advise you whether the project is compatible with the money you have to work with.  
2 Decide On The Style You Are Looking For.
Whether you are looking for a refresh for your business address or opening your first office, you should have a detailed idea of your company branding, the products and services you provide and some sort of vision you have for your space. As well as any future plans for the growth of the business. Individual designers will have their own style aesthetic and not all will match what you are looking for. Some excel in urban and modern chic for large aged care facilities. Others will create an incredible boho vibe for a cafe. You need to know what you are looking for so you can work with designers that'll compliment your vision, not fight it.
3  View Portfolios Of Completed Projects.
Any reputable commercial designer will have a portfolio of recent and relevant projects for you to view on their website. This will help get a clearer idea of the type of projects they are experienced in, and whether their approach matches what you are looking for. Also, feel free to ask for references or testimonials from previous clients. This will help you understand whether they were good to work with. How they communicate with their clients. Whether they remained on schedule and budget. And if any issues were resolved quickly.
4 Meet With Potential Designers.
Meeting with your designer is the best way to get a feel for who they are, whether you like them, and if you think you will work together. Asking the right questions should also give you a further understanding on whether they are the right fit for what you.  Question them about their experience and how it relates to the project you have for them. Get them to explain their design process and what's involved. And ask anything else that will make your decision easier. A designer who has your best interests in mind will also have a number of questions for you, so they have a clear and concise idea of your project and whether it's a good match for them as well.
If you have any questions, or if we can help with any of your commercial interior design needs, please get in touch with our friendly team, today!